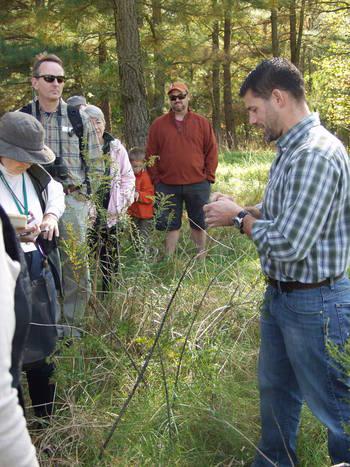 Foraging doesn't require any special equipment and is an economical way to add the most nutrient dense fruits and vegetables on the planet to your diet. Foraging reconnects you to your local environment and allows you to eat seasonally and organically! Whether you want to gather the majority of the food you eat or just want to be able to identify edible plants in your area sign up for one of our courses!
Our ancestors foraged for fruits, vegetable and nut food resources well before meat and animal products were a part of their diets beginning about 3.5 million years ago. Wild plants are much more nutrient dense than the domesticated plants available on the supermarket shelves. Try Foraging for Your Thanksgiving MealNPR
Bill Schindler has literally foraged and relied upon the food he gathered all over the world in every environment imaginable. He has lived with and learned from true hunter/gatherers such as the Hadza in Tanzania forage for their survival. He offers a variety of foraging workshop opportunities that range from urban foraging in our nation's capitol to rural foraging on the Eastern Shore of Maryland. Since he regularly incorporates foraged foods into his family's diet he also conducts workshops on what to do with foraged foods after they are harvested including care, storage, and preparation of wild plants!
Wanna take a listen? Check out the NPR story below!